Fulfillment: Advantages and disadvantages of logistics outsourcing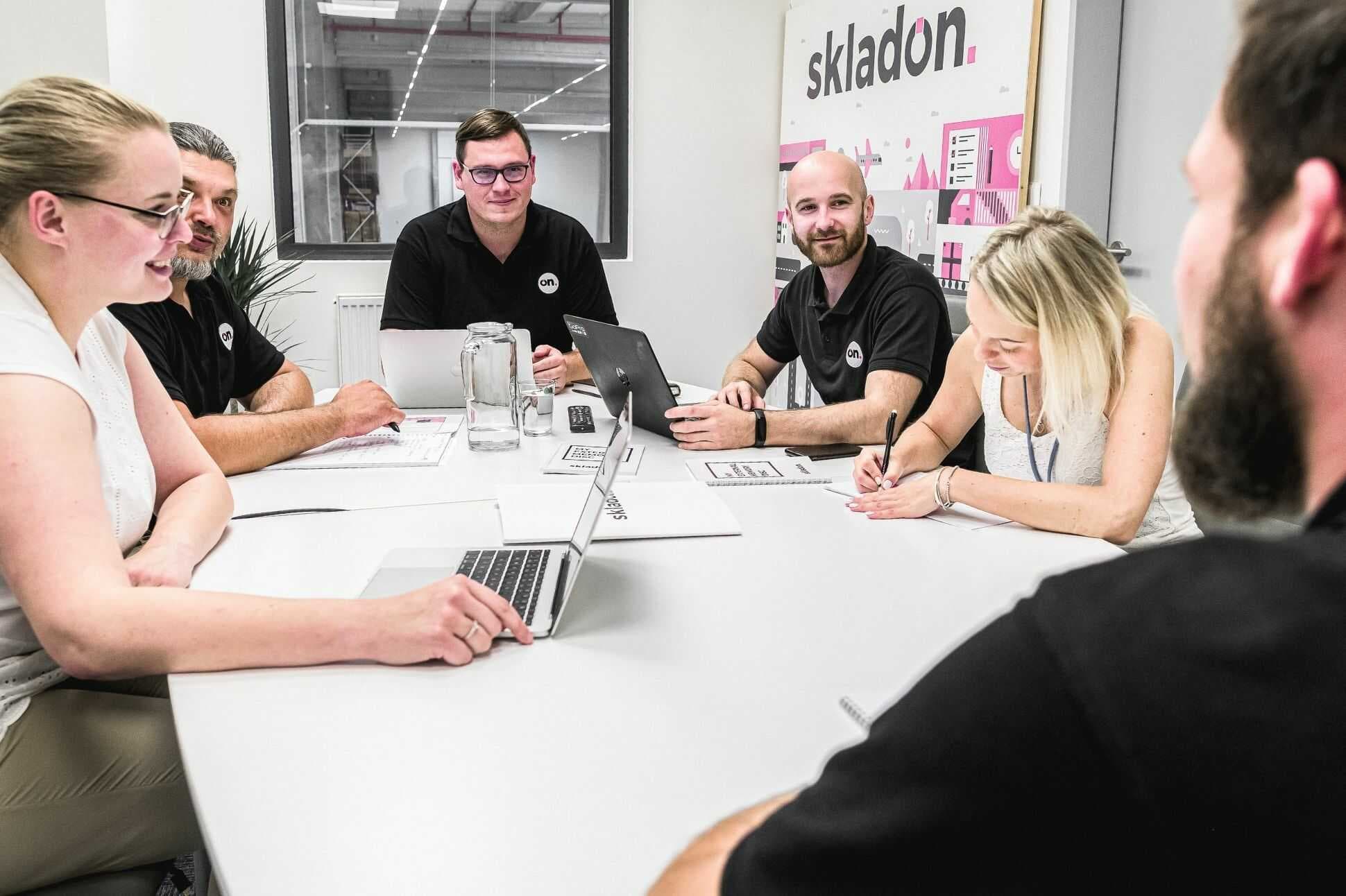 Fulfillment is a process that every e-commerce business deals with. Basically, it is a complex set of logistics activities that begins when the order is placed and ends with the delivery of goods to the end customer. Including the receipt of products into stock or the handling of complaints or returns. It is possible to manage it in-house or fully outsource the service, i.e. hand it over to an external specialist. Whatever your choice, always consider the advantages and disadvantages of the chosen solution. In our article we will go through the most common reasons that online store owners take into account when making their decision!
Advantages of logistics outsourcing
There are many perspectives on defining the benefits of logistics outsourcing, but all of them take into account the following points:
Time savings
The moment you hand over your logistics to a fulfillment specialist you have more time to concentrate on other areas of your business. You leave the know-how, rules and logistics laws to your partner. Your attention can then be focused more towards streamlining your sales channels, marketing or further developing or optimising your product portfolio.
"Now we can focus all our energy on customer support and sales, knowing that the logistics is handled by experts. We sell nanofibre masks and respirators, so our sales are quite affected by the current epidemiological situation and government orders. Thanks to the cooperation with the fullfilment service, we are able to adapt very quickly to the high demand," describes her experience Lucie Konecna, COO of nanoSPACE s.r.o.
Reduction of operating costs
A fulfillment provider usually works with multiple e-commerce sellers resulting in a number of benefits for you. You pay them for the operations that warehouse staff devote to your orders and you don't have to deal with downtime of your own staff during seasonal demand decreases for your products. By accumulating shipments from multiple e-commerce businesses, the provider has negotiated lower shipping rates with its carriers, where you benefit too. In addition, with volume discounts, you achieve lower prices for packaging, filling or fastening materials, without having to deal with their environmental recycling or other waste disposal.
Reduction of fixed costs
At your partner's distribution center, you only pay for the warehouse space you actually use. You completely eliminate your energy costs and you can also save money by insuring your goods stored in the warehouse. In other words, many fixed costs become variable ones.
"We only pay for the warehouse space we actually use. If you have a well-set up warehouse management and keep an eye on the inventory turnover, you can save thousands of Euro every month," Lucie Konecna, nanoSPACE s.r.o.
Redirection of investments
By logistics outsourcing, you do not invest in warehouse equipment such as shelves, desks, printers, work tools, warehouse management system and other necessary items for operation. These savings give you extras to invest in other areas of your business.
Worries elimination with warehouse space and staff
A responsible fulfillment provider will take into account your sales fluctuations throughout the year, especially when it comes to ensuring enough space for your sales peaks. In this way you don't have to worry about where you store your goods, whether your storage space is sufficient or vice versa you "store air" during a downturn. The same is applicable for staff in partner's distribution center as well.
Removal of logistical legislative obligations
There is also elimination of legislation associated with warehouse operations such as contracts, internal regulations, permits, certificates, system audits or security checks in the warehouse, etc.
Eliminating the hassle of shipments
You no longer think about whether your parcels were delivered properly whether you entered, filled in or managed everything correctly. You don't even think about whether you'll be able to prepare and send everything in time for Christmas nor do you have to worry about annoying claims or time-consuming returns. If you ship to third countries, customs procedures are also your history. Everything is the responsibility of the fulfillment partner.
Disadvantages of logistics outsourcing
Just as a coin has two sides, logistics outsourcing has several disadvantages. While they are fewer in comparison with advantages, each of them can lead to a negative experience in your end customers' or business partners' eyes.
Poor quality cooperation
In the ideal scenario, cooperation is included as a benefit but we present it here to demonstrate the potential risks. Logistics outsourcing is a long-term B2B relationship that can significantly impact or destroy your business in the worst case. The vast majority of disadvantages or problems arise when you choose a poor quality or unsuitable fulfillment partner. At the beginning take intensive care to ensure that the contract you sign is complete and correct. Ask for details, check for expertise, communicate on both sides. This may not happen again. There is always some risk that you may decide to terminate the contract for various reasons. Such a "break-up" can be very unpleasant and can take months or even end up in court. Therefore, try to choose the most ideal partner who meets your requirements as much as possible. Not sure what questions to ask or what is good to know before you start working together? Download our questionnaire here which contains 50+ questions to help you choose a fulfillment provider.
Physical loss of control over goods
The stumbling block is the lack of quality in any process of fulfillment. Whether it is incorrect quantity or quality of goods received into the warehouse, improper storage, inappropriate picking and packing, delays in shipping, etc. After all, you are leaving your products and their flow to your logistics colleague so you want to learn as much as you can about their internal operations and warehouse processes!
"If a supplier suddenly sends you goods in different packaging, it can take a while to figure it out. You can't 'just' go to the warehouse and check your products. That's why it's absolutely crucial to have well-set processes and communication with the fulfillment service provider," concludes Lucie Konecna.
System loss of control over goods
You should also choose your partner based on their ability to inform you about your current warehouse inventory status. The optimal solution is a client application that is online, provides up-to-date data about inventory and material flow, and is available 24/7. This avoids many of the problems associated with over- or under-stocking products or communicating with your suppliers and customers.
Errors in the system connection
In order to keep up-to-date information on your online store such as the quantity of specific products in stock, a system connection between your platform and the fulfillment provider's warehouse management system (WMS) is necessary. Choose one that has developed plugins that speed up and facilitate this process. Check that the plugin enables two-way data flow, i.e. from your online store to the partner's WMS and vice versa, optimally in the real time. This will avoid complaints from your customers who have purchased goods "in stock" and now have to wait. This scenario can lead to leaving to your competitors.
Conclusion
In case of deciding "whether to outsource", the size of the e-commerce business does not matter – the service is suitable for both small and large e-commerce players. Only the reasons to switch differ. For small e-commerce subjects it's often about the time loss involved in travelling and handling shipments "at the post office" or concentrating on business growth where logistics is seen as a hindrance. For larger ones it is for example expansion abroad or already too complex logistics.
The above "nutshell" contains 95% of the advantages and disadvantages that you can encounter in practice or are able to read from internet sources. There is no absolute rule for deciding whether or not to outsource logistics. However, if you decide to outsource, be as cautious as possible when choosing your fulfillment partner (link to download the guide here). It's a step that will significantly affect the your business. For a guide on whether outsourcing is the right solution for you or how to calculate all the costs associated with your logistics, see our e-book here.

Tomáš works in Skladon as Marketing Manager since 2018. He writes articles, case studies and other educational material that helps companies optimize their logistics.