Compare your own price with fulfillment
Fulfillment is a complex service that consists of many parts. The degree of their use always depends on the specific needs of a client. That is why we approach the price responsibly and as individually as possible.
Our clients in the range of units to tens of thousands of orders per month save up to 30% on operating costs with us.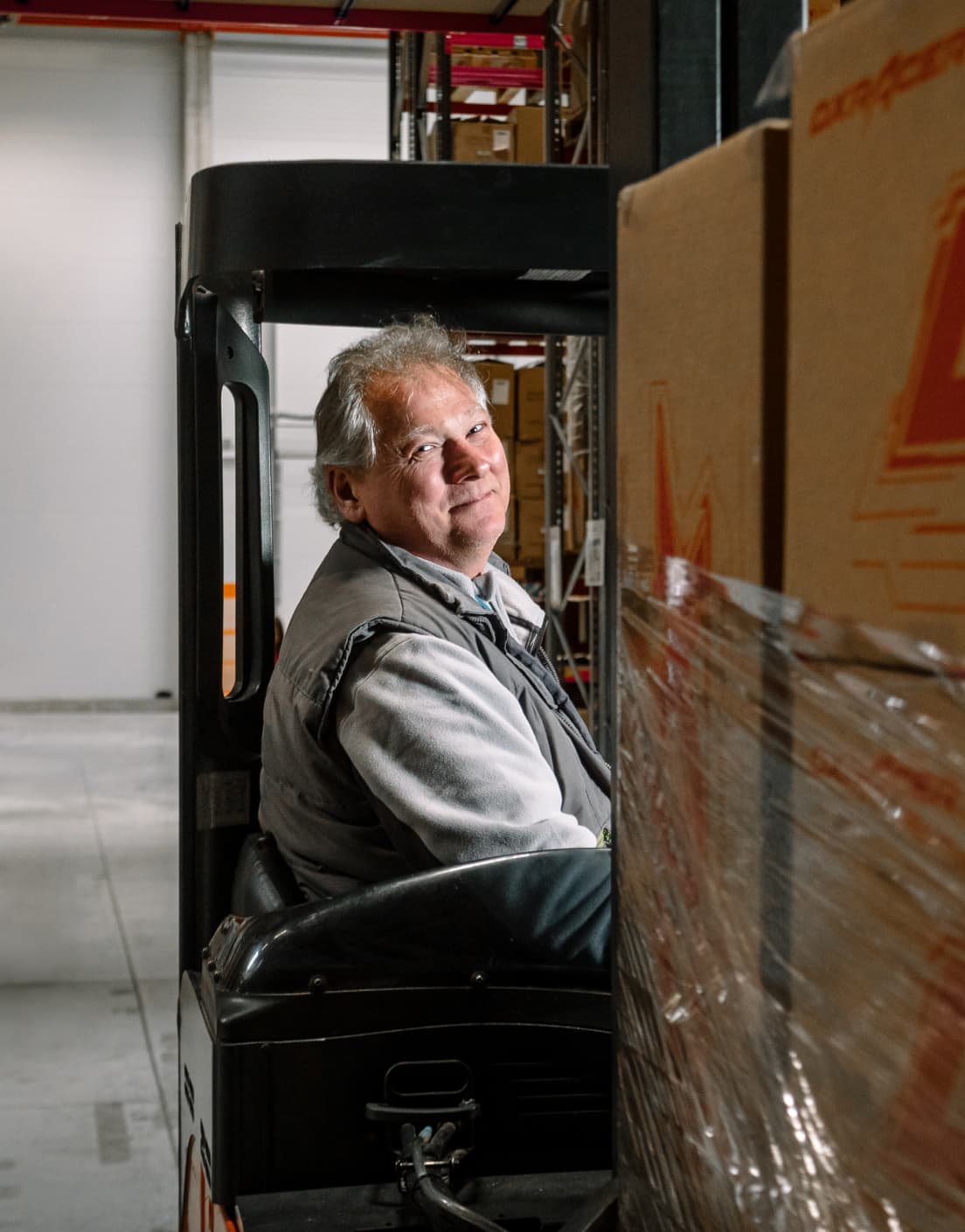 What influences the price?
Goods receiving
Storage
Kitting
Labeling
Picking
Packing
Transport (including our carriers discounts)
Reverse logistics (refunds and claims)
Packaging and filling material
What do you get with Skladon?
Modern and flexible storage space
Warehouse equipment for e-commerce & B2B
Robust cloud warehouse management system
Own IT team
MySkladon client app
Flexible warehouse processes
Trained warehouse staff
Extended transport options
Dedicated account manager
Project-driven onboarding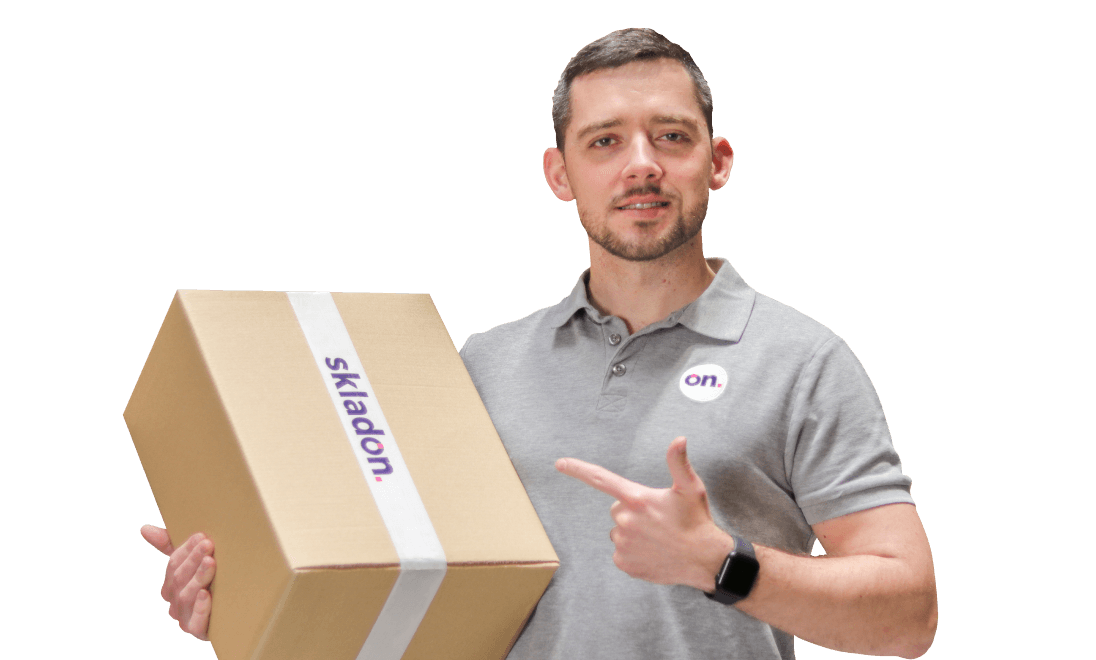 Our client stories
When we compared our price with logistics outsourcing, we found our own solution to be 10-15% cheaper. But we were comparing our situation at the time. When I add all the investments and the quality of the service, the outsourced option is significantly better for us.
Download our logistics cost calculator
Logistics calculator for free.
Are you thinking about the fulfillment and not sure if it is financially affordable? Download our logistics cost calculator! Calculate the complete costs of your own logistics and compare the result with the price of our service.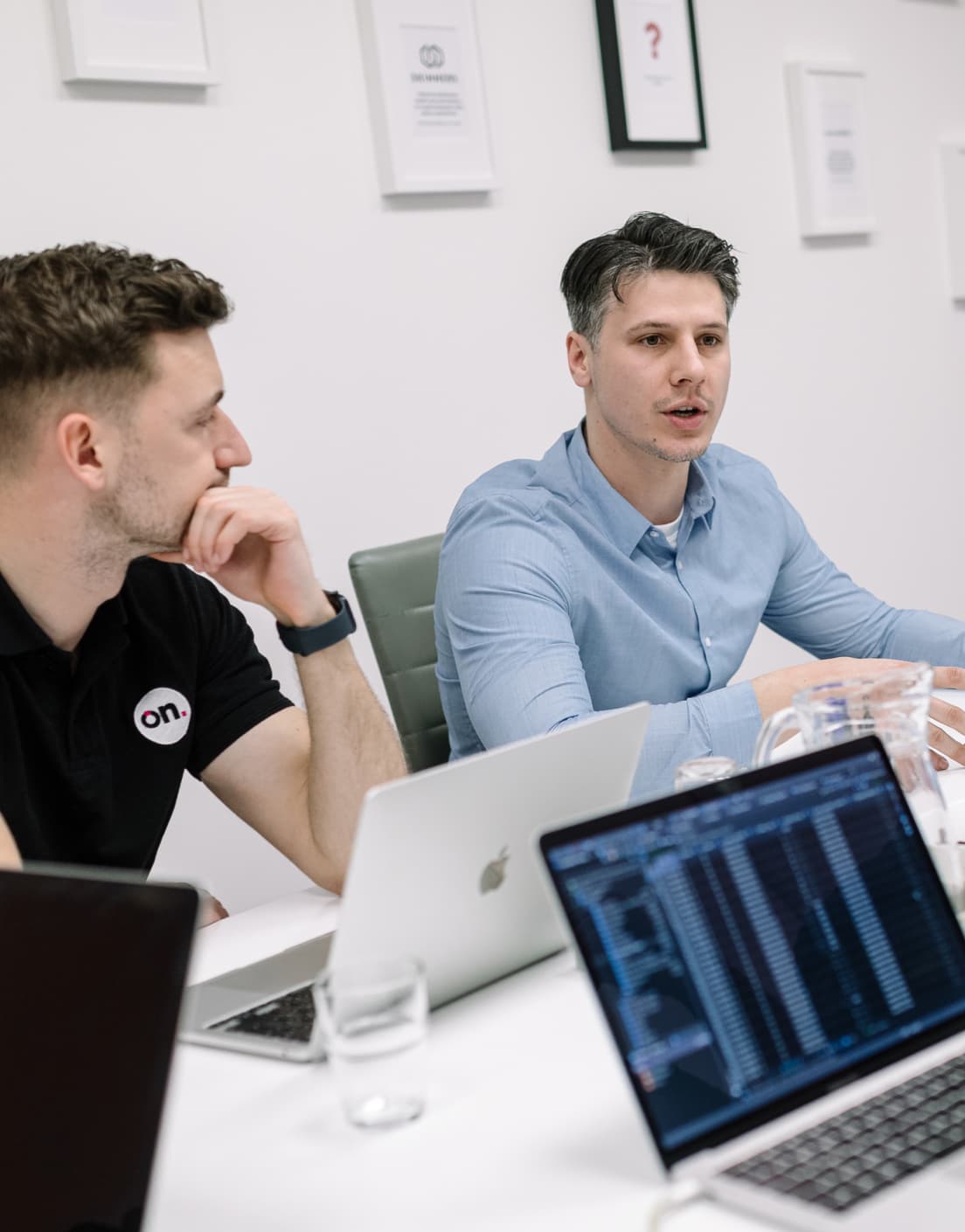 Skladon's indicative price list
Find out how much you will pay for dispatching with us
.
Material insertion
0.04 EUR
Refund processing
1.38 EUR + 0.15 EUR/pc
Frequently asked questions
Upon receipt of your inquiry, a sales representative will contact you within 48 working hours. He will discuss your specific needs with you and prepare a tailored quotation.
What does the individual approach mean in practice?
Each of our clients has different requirements for receiving goods, picking, storage, packaging, etc. To ensure maximum satisfaction, we therefore follow pre-set rules and guidelines for each client, which also determines the final price.
What is the indicative price for storage?
The price for storage is very flexible, depending on the size of the storage space used by the client in a particular month. We offer storage in both shelving (from 0.07 EUR / day; depending on the size of the shelf) and pallet racks (from 0.3 EUR / day).
What are some examples of individual packaging for your clients?
We insert orthopaedic inserts into shoes or tie shoelaces, include free gifts for packages over a defined value, write personalised messages in the language of the destination directly on the box when sending abroad, etc. Again, everything depends on the client's wishes.
Do you pack fragile products?
Yes. We have agreed and specified in detail the use of filler and transport packaging with each client who offers fragile material in their product portfolio.
Can I use my own packaging material?
Of course, because we know that packaging is one of the effective tools in communication with end customers. We define all the details of the packaging process right at the beginning of the cooperation. There is also the possibility to request your packaging from our suppliers at discounted prices.
How high is the shipping cost?
It all depends on the destination of the order. Thanks to the accumulation of shipments, we achieve lower prices with our 15+ contracted carriers, which benefits our clients. For some of them, the difference is up to 15 – 20% of the original amount.
How much do extra or unplanned activities cost?
We know from our operating experience that unexpected "extra work" may occur that is not specified in the price list. In order to ensure an individual approach, we work with an hourly rate per man-hour for both logistics and customer care or IT staff.
What does minimum monthly billing mean?
For clients who ship less than 1,000 orders per month, we have set a minimum fixed price for our services. For more information, please contact us at sales@skladon.cz.
Haven't found what you were looking for?