Optimize fulfillment of your PrestaShop online store
Save time, money and energy by logistics outsourcing. Take advantage of our logistics infrastructure, technology and store your goods in our modern distribution center. To connect your PrestaShop online store to our system, we also have a plugin that makes the whole process much easier.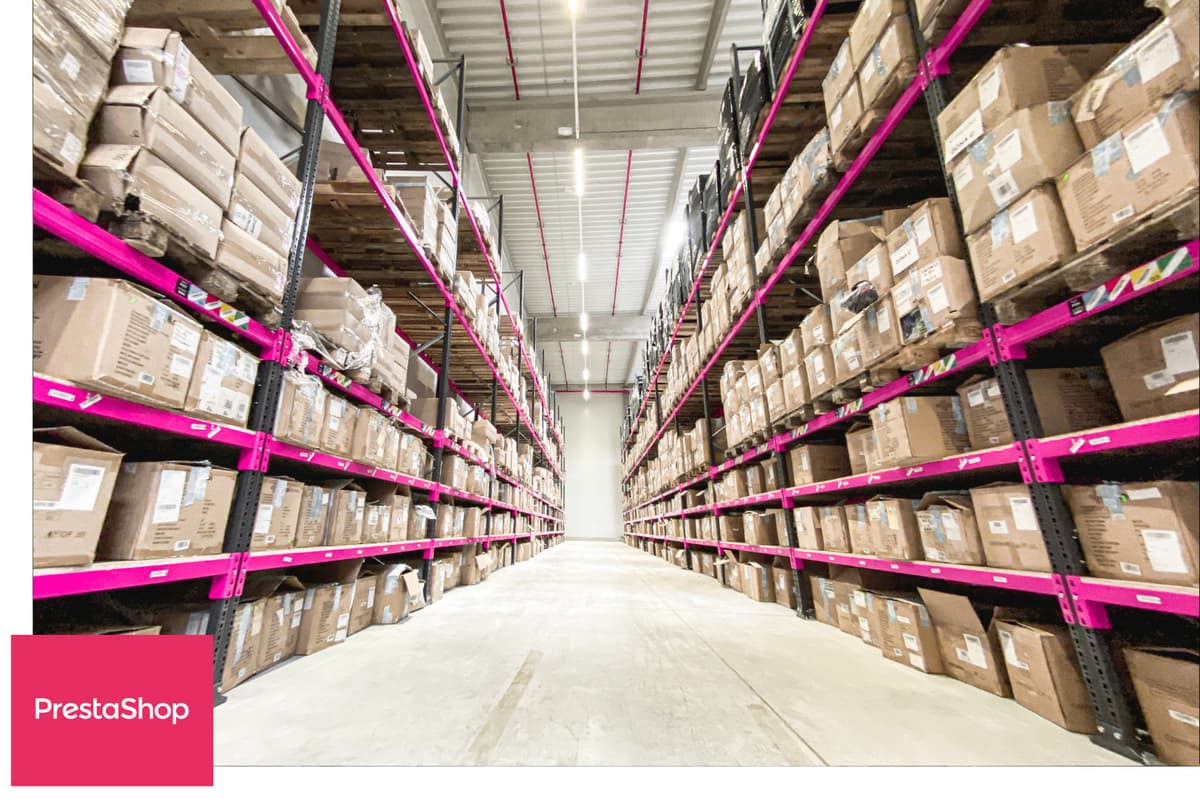 Why to choose Skladon for your PrestaShop online store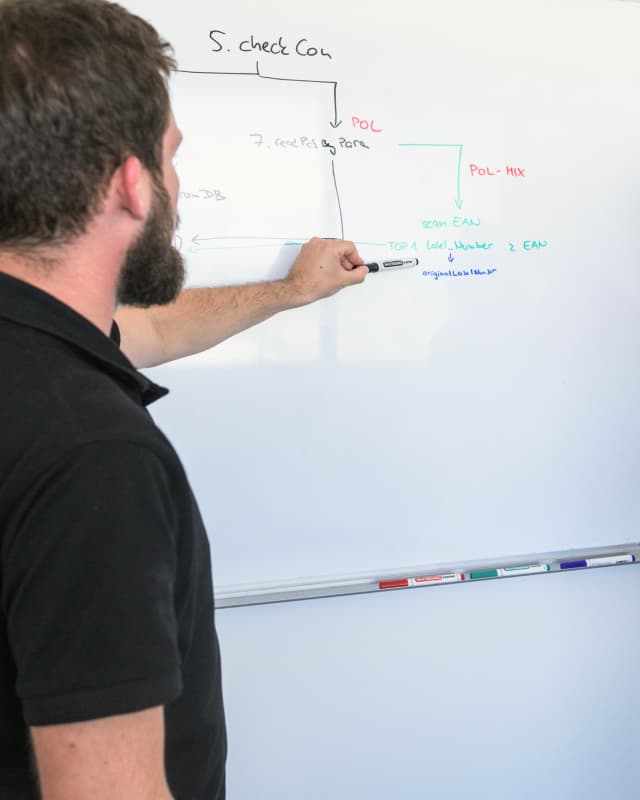 Easy PrestaShop connection
PrestaShop plugin guarantees easy and fast connection of your online store to the Skladon system. During the entire onboarding process, our IT, logistics and customer care specialists are at your disposal to ensure its smooth running.
Speed of delivery
Thanks to our system-managed warehouse, we dispatch all client shipments received by 12:00 p.m. the same day. Due to the location of our distribution center, we deliver shipments to 4 countries within the next day by ground transport (D+1 mode).
Low error rate
Thanks to the use of modern technology and our warehouse management system (WMS), we are able to guarantee an accuracy of over 99.95% in order processing. Every product in our warehouse is systematically checked at least 5 times before dispatch.

Worldwide transport
We work with 20+ local and global carriers with whom we currently ship to 180+ countries worldwide. Our product portfolio includes both economy ground and express air options. All of this with our volume discounts.

Reduction of logistics costs
By outsourcing your logistics to us, your fixed costs become variable. You only pay for the space and staff you actually need in a given month. You don't deal with seasonal sales fluctuations, you get savings for other areas of your business.

Complete transparency
By cooperating with us, you don't lose track of your goods. On the contrary, you get access to the MySkladon app, where you can get a complete overview of your logistics. Up-to-date order statuses, exact stock levels, information about complaints or returns, etc. All this in real time, online and 24/7.
PrestaShop plugin: Quick connection to the Skladon system
Looking for an easy and fast API connection to your fulfillment partner's software? Use the plugin for the Skladon system. By installing it, you get automatic data transfers in the following areas.
→ Order statuses
→ Orders status checks
→ Orders updates
→ Tracking numbers updates
→ Info notifications to customers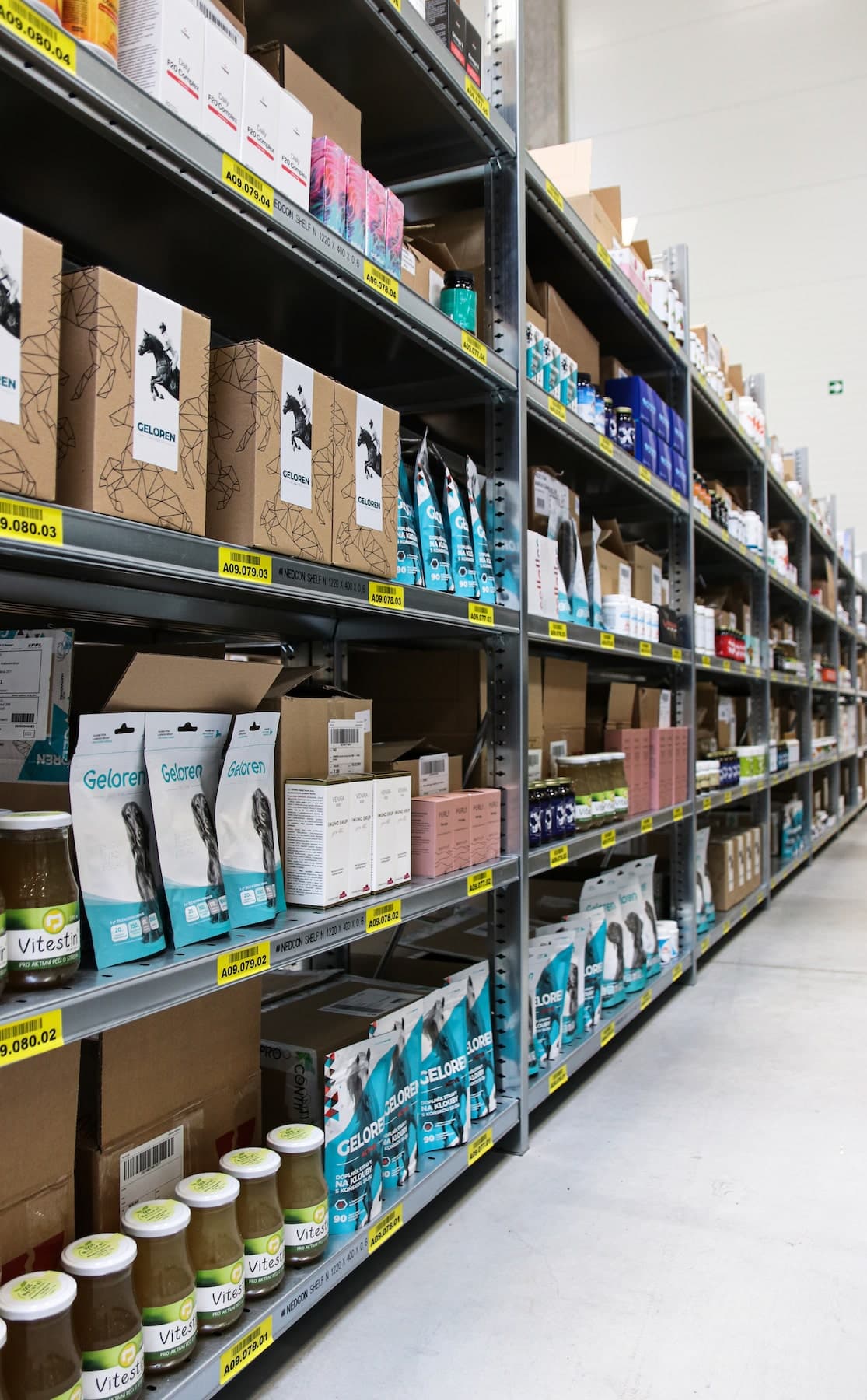 How does our client with the PrestaShop platform rate our cooperation
As of January 2020, we do not notice an error rate in order picking, due to the low percentage we perceive the filing as time inefficient. We are set up so that if a significant error occurs, we communicate the situation directly with our account manager.